Case Study: Einan's at Sunset Funeral Home Leverages OneRoom's Live-streaming Solution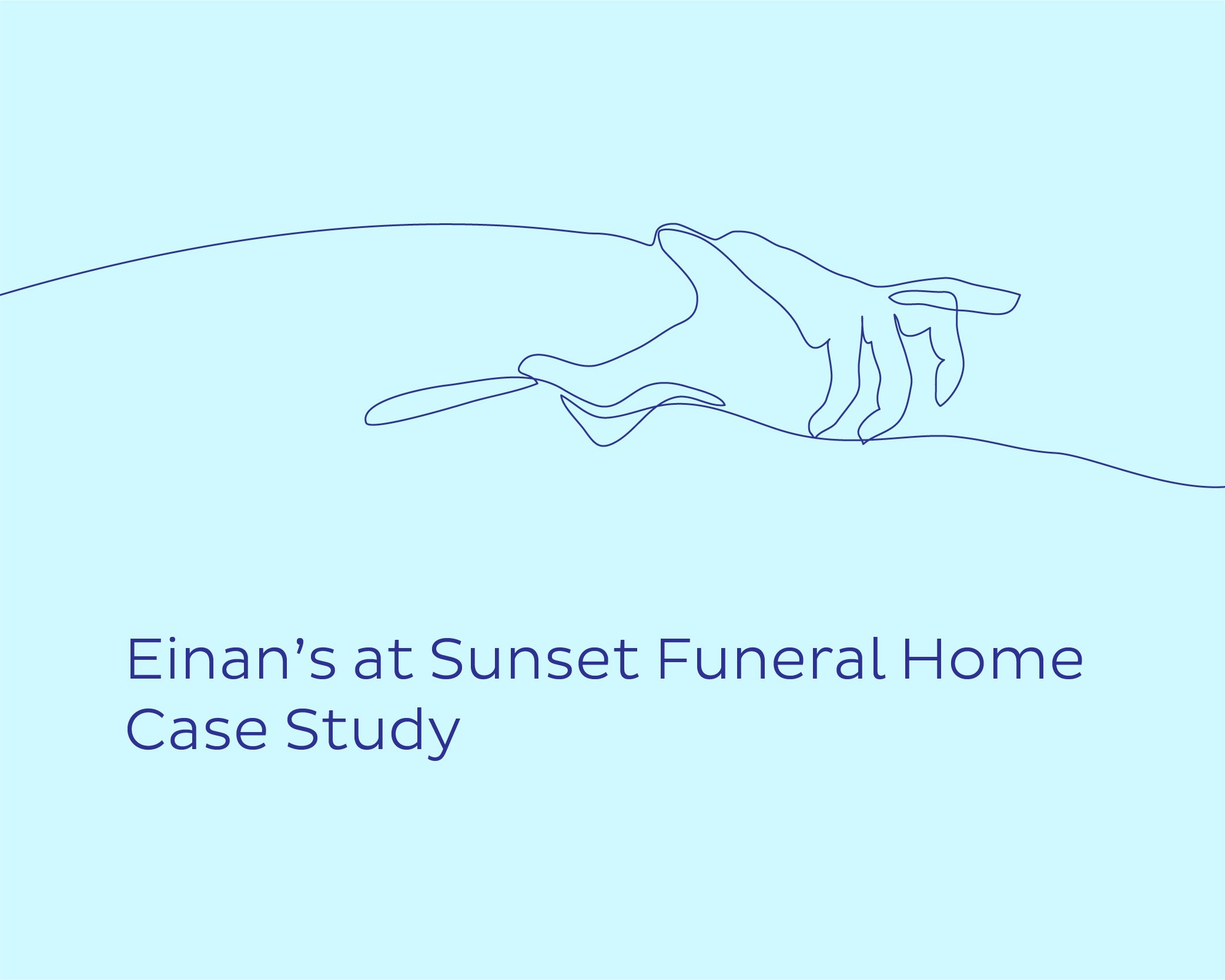 Einan's at Sunset Funeral Home at Sunset Gardens, a valued OneRoom customer, has been serving Richland, Washington, for over 60 years. Always ahead of the curve when it comes to technology and innovation, Einan's installed OneRoom's live-streaming solution in its chapel and event center in 2019. "Families wanted it and expected it," says Holley Sowards, service and operations manager. "If you want to stay in the game, you need to have this technology. It's critical."
When COVID-19 hit in early 2020 and restricted travel and in-person gatherings, Einan's was well-equipped to pivot. "We had to go against everything we believe in, which is bringing people together and celebrating life," explains Sowards. "We had to figure out a way to give them that same level of service and care no matter what time we're in." Thankfully, OneRoom was there to help.
In this case study, we learn how Einan's effectively rolled out OneRoom and trained its staff of 20, in addition to exploring the funeral home's unique positioning of the solution to families in need. We unpack the key benefits of the partnership, including 100-percent recording reliability, dependable customer service, and ease of use. Most importantly, we hear how OneRoom has deepened Einan's relationship with its local community and fostered new and exciting business opportunities.
"I really value the relationship we've built with OneRoom," says Sowards. "They're more than just a live-streaming company, they're looking out for your best interests as a whole and they're willing to help in any way possible."
Read the full case study and learn how OneRoom can help your business.
Case study overview
Challenges
Overcome typical issues associated with live-streaming such as unreliability and poor internet connection
Avoid logistical chaos of an ad hoc video solution
Bring families together in the face of COVID-19, while still delivering superior care
Solution
Install OneRoom, multi-camera solution at the funeral home and event center
Equip staff with OneRoom's record-and-upload functionality for off-site ceremonies
Build OneRoom solution into pricing
Results
One-hundred percent reliability
Successful navigation of pandemic restrictions
Dependable customer service and support
Powerful moments captured and shared with the wider community, leading to new business leads and deeper relationships with families
What's Next?
Growth in website traffic
Off-site live-streaming