Case Study: Einan's at Sunset Funeral Home Leverages OneRoom's Live-streaming Solution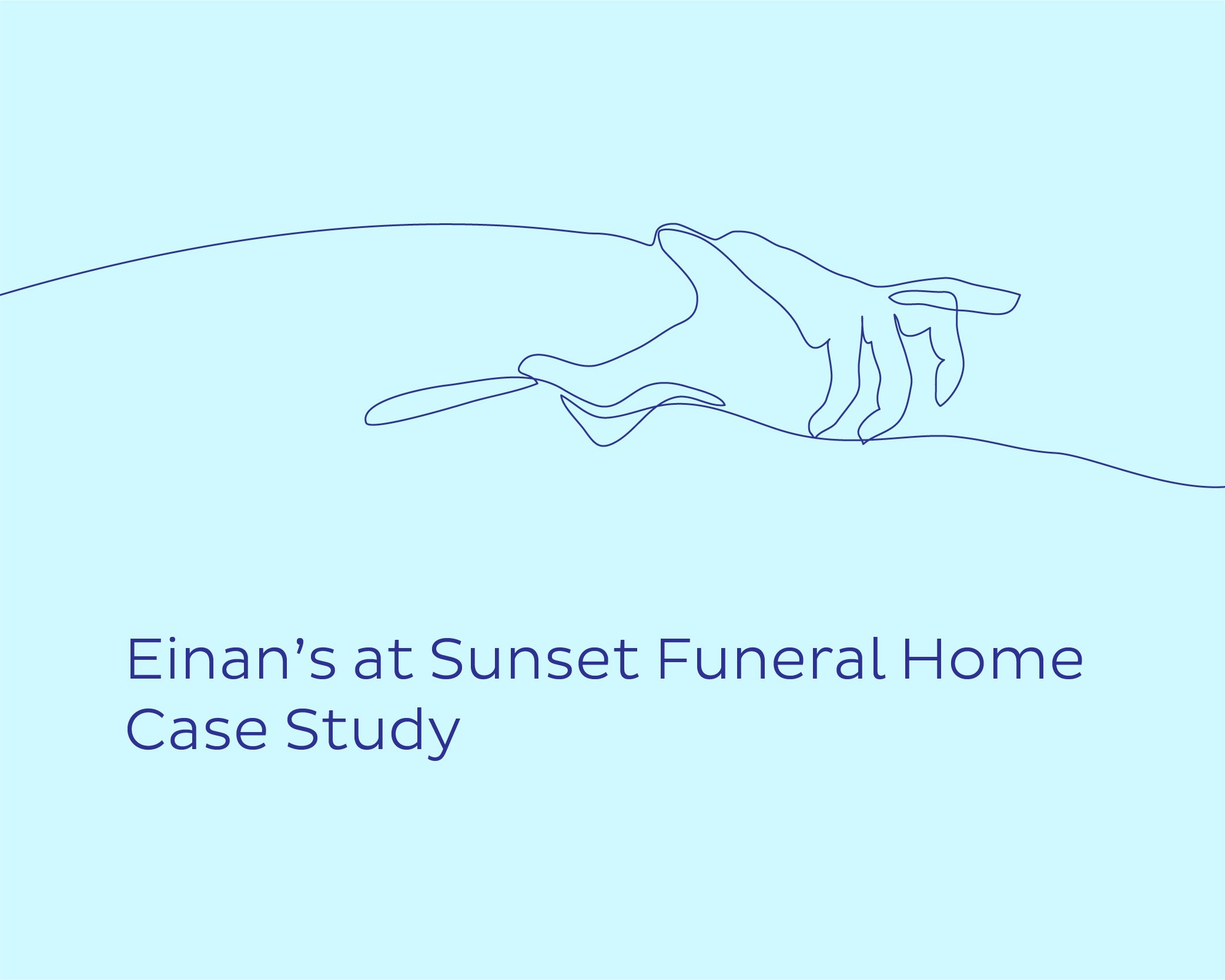 Background
Located in Richland, Washington, Einan's at Sunset Funeral Home guides approximately 500 families through the entire funeral service experience annually, Einan's staff of 20 maintains a level of care that's consistently creative, innovative, and compassionate.
"This is more than a transaction to us," says Holley Sowards, service and operations manager. "It's about building a relationship. We want to get to know clients and their families."
Challenges
Poor Connection, Poor Scalability
Einan's had experimented with a live-streaming and recording solution over eight years ago, but the solution was unreliable and often poorly connected. "It depended 100 percent on the internet," Sowards says, "and we did not, at that time, have the greatest connection."
This made funeral directors too nervous about offering the service to families, "They'd been burned so many times with the streaming not working correctly, so they just weren't offering it and it kind of fell apart."
But this didn't stop families from requesting a recording, so Einan's turned to independent videographers as a solution. While this proved more consistent, it was logistically complicated and wasn't scalable. "We knew it wasn't a solid long-term solution," says Sowards.
Implementing a reliable live-streaming and recording service throughout its facilities proved a logical—and impactful—next step to even better serve the community.
Solution
New technology creates new opportunities
OneRoom cameras were installed in Einan's chapel, as well as the event center. Both locations contain three cameras—a main one that staff can move as needed, in addition to two others that capture different angles. In the rare event that a live-streaming fails due to internet connection, OneRoom automatically records the event.
Team buy-in is a top priority
When introducing OneRoom, Holley Sowards knew getting her team on board was crucial.
"One thing I've learned in the eight years I've been here is to collaborate and get buy-in before a rollout. I've learned to get involvement via collaboration before implementation—and that's what we did here."
When it came to training Einan's staff, Sowards was pleased with the simple process.
"The instructions that OneRoom has provided us with have been so easy that anytime we hire somebody new, we basically just review it with them. It's so simple that they could pretty much read the instructions and get through it without much training."
Pricing and Positioning to best serve families
Einan's thought carefully about a pricing strategy that would work for both them and the families they serve.
"Most people expect you to have live-streaming options available to them and they do not expect to pay more for it," notes Sowards. "From the start, we built it into our memorial and graveside pricing, so we don't charge extra for it when needed."
Furthermore, Sowards never wants to nickel-and-dime families, especially as they navigate the difficult grieving process. "We just let families know, 'Would you like us to record the service and have it live-streamed? It's included in the package that you selected.'"
"We always have a disclaimer," she adds. "We can't guarantee the livestream, but we can guarantee the recording. And so, if for some reason there's an issue with the livestream, we let families know that the service will be available after the fact on the OneRoom platform for everybody to view."
Results
The Reliability Einan's Needed
"My biggest concern was relying on the internet to provide the full-service experience," she explains.
"While the live-streaming is based on your internet connection, when it goes out, OneRoom automatically records the service to an SD card, which is then available on the OneRoom platform after the service for people to watch."
This safety net has enabled Einan's to proudly offer live-streaming and recording services to all of its clients, with the promise—one they know they can keep—that they'll receive a treasured artifact to rewatch and share.
"If you want to stay in the game, you need to have this technology. It's critical."
Recorded Services and community events to connect and engage with your community
With OneRoom, Einan's has captured many powerful ceremonies for families and community events that they have run. OneRoom has been able to capture many special moments which they still look back on it, and where appropriate, share with the wider community the things they do.
This recording, among others, has helped Einan's further develop its blog presence. "We're doing videos to try answer questions that the community has, and to let families know what we have to offer," Sowards says. I would not have that material available at my fingertips without the right technology."
Improved Digital Presence
Sowards is always looking for ways to increase Einan's visibility within the community and industry. "OneRoom will help us increase web traffic, which is huge," she says. "We've added a button to the obituary page on our website, so, if we're live-streaming an event and the family gives us permission, we'll add that link to our website with a 'Watch Here' button."
The benefits of this have been two-fold. "It makes the family's life easier and it helps generate more traffic to our website." And with more traffic, Sowards knows, comes more attention, more leads, and more families to serve.
More Than Just a Live-Streaming Solution
"I really value the relationship we've built with OneRoom. They're more than just a live-streaming company, they're looking out for your best interests as a whole and they're willing to help in any way possible."
Into the year ahead, Einan's will continue to deliver exemplary service to the community, while capturing moments that show the world the meaningful, moving power of funeral ceremonies.
"If you're looking for this type of technology and capability, and you care about customer service," Sowards says, "you need to go with OneRoom."