Local mortuary offers video streaming of services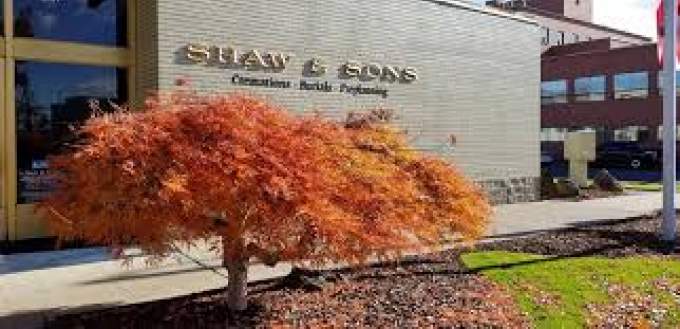 YAKIMA, Wash. -- The Coronavirus pandemic is forcing many funeral homes to delay final goodbyes.

One locally-owned mortuary in Yakima is using technology to help bring closure for families sooner than later.
It is a precious moment in anyone's life; the ability for families to sit in one room and say one last goodbye.
However, the COVID-19 pandemic is making it challenging for funeral homes to make happen.
"It limits the size of folks, the size of crowds we can have in attendance at the funeral home and so those changes have impacted not just us, but every family that we serve.," said Jamin Mohler, owner of Shaw & Sons and Brookside Funeral Homes in Yakima.
The changes he's had to make are clear.
Mohler says their viewing area has the capacity of allowing between 200-300 people to sit.
However, only about 30 seats fill the area. Seats that are six feet away from each other.
So Mohler is turning to technology by installing cameras.to live stream.
"It's important for those of us who care for families to look for innovative ways to maybe standing the gap through this time," Mohler said.
He adds, unlike streaming through social media platforms. the service here offers privacy, the ability to switch views from multiple angles, and more.
Mohler told Action News, "it also records the services for families so those who may not be able to attend at that time are able to watch and participate in the service later."
While family and friends aren't able to all grieve together right now, this is the next best thing to being there during a tough time.
Mohler says the streaming service is free to those suffering from the pandemic, but that may change when social distancing restrictions are lifted.
Source: https://kimatv.com/news/local/local-mortuary-offers-video-streaming-of-services