3 Reasons Funeral Homes Are Moving Away From Facebook Live-Streaming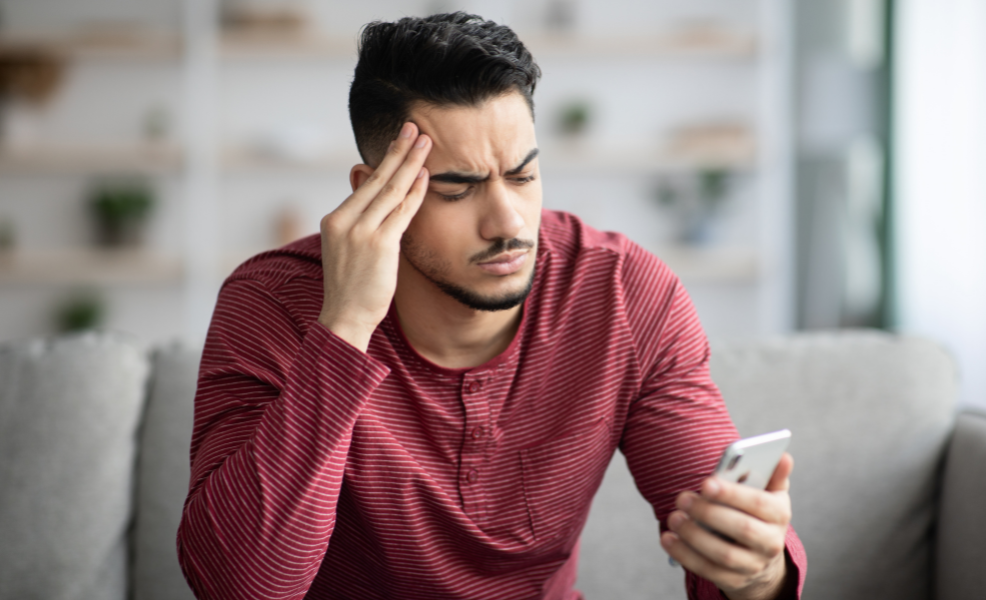 When the pandemic gripped the globe in early 2020, the funeral industry needed a live-streaming solution—and fast. As non-essential businesses shuttered and quarantine protocols were put in place, many funeral directors turned to existing technology such as Facebook live to meet the needs of families and offer a meaningful ceremony for their loved ones.
Now, over two years have passed and our world has forever changed. Virtual work and telehealth are ubiquitous; people, regardless of profession, rely on the geographic freedom that technology can offer. Funeral directors are still being asked to offer live-streaming and recording services, and the value of the family having a recording to keep has been recognized, but Facebook Live and comparable platforms are proving not to be the best long-term solutions.
"This month, 80% of funeral homes who switched to OneRoom presented a common theme - Facebook live caused too many problems. They needed a reliable and trustworthy video recording service." - James Montgomery, OneRoom National Sales Director
Here are the main reasons funeral directors are leaving traditional social media platforms and turning to more sustainable, higher-quality live-streaming solutions like OneRoom:
1. Services recordings failing on Facebook due to music copyright issues
Many families choose specific music to play during a ceremony—oftentimes, this holds sentimental value for their loved ones. However, during Facebook Lives and other social media streams, algorithms detect background music and will automatically halt a stream due to copyright concerns. This means all of the viewers who are not physically present at the service are booted from their virtual room and left in the dark. Then, if they want to find out what happened and rejoin, there is no dedicated support number to call. The experience is cut short all because of a song. The USA National Funeral Directors Association even released an official recommendation against using Facebook Live due to music copyright concerns.
When families use a private, managed service, they can choose any music they want, as there is no copyright algorithm running in the background. This eliminates the risk of the virtual ceremony ending too soon, ensuring guests in-person and online can watch—and listen—together.
2. Inappropriate content being served to viewers on Facebook
Funeral ceremonies are sacred events—and guest lists should be firmly upheld as the families have outlined. However, Facebook Lives can be easily set to public, allowing anyone on the internet to enter and comment in the chat, which runs alongside the stream. There is limited regulation.
In an era of internet trolls, one can imagine the destructive potential of this scenario. It can also cause genuine confusion. One Twitter user explains how people joined her grandfather's funeral "asking in the comments for details about another person's funeral."
But chat room pings aren't the only concern: ads, post-stream autoplay, and recommendations also disrupt the viewer experience of the funeral. "When you watch a funeral on Facebook Live," another Twitter user wrote, "it sometimes recommends a new funeral to you when it ends."
These situations alienate viewers during a time of great pain, when privacy is crucial. Services such as OneRoom promise that the only people present for the virtual service are on the family's guest list, eliminating bad actors or displaced visitors in the chat room, as well as ads and recommendations.
3. No support available from Facebook when things go wrong
The internet isn't perfect and sometimes we all need a little help. Beyond general FAQs and intake forms, however, Facebook Live and similar platforms do not offer a support contact who can address a viewer's needs in a timely manner. The consequences are severe: When the live-streaming experience is self-managed, anxiety is increased during an already stressful time, the focus is shifted away from the family who, in addition to mourning, have to set up the stream, and the service is disrupted if there is a tech hiccup.
But there are specialists who can help. With OneRoom, tech logistics are taken care of by a dedicated person who ensures the service is being recorded and streamed properly; everything is scheduled ahead for seamless operation and in-chapel cameras offer multiple clear views and automatically start and stop. If there are issues with the connection in the chapel, this specialist is on the case; if a virtual viewer is having difficulty watching, they'll be there to assist.
Furthermore, though Facebook Live has recording capabilities, the videos can be hard to find and are of questionable quality. OneRoom specialists make sure the service is recorded properly and shared with the family and guests who can view it for years to come.
Trust in a Better Solution
Grieving families deserve a live-streaming experience that puts them and their loved ones front and center. They shouldn't have to worry about copyrights and ads, auto-recommendations and faulty tech. With OneRoom, live-streaming is streamlined, secure, and reliable, offering all guests a ceremony that reveres the mourning process and captures the emotional significance of the moment.
Learn how OneRoom continues to support funeral directors and their families here.