How Covid-19 has upended the Funeral Industry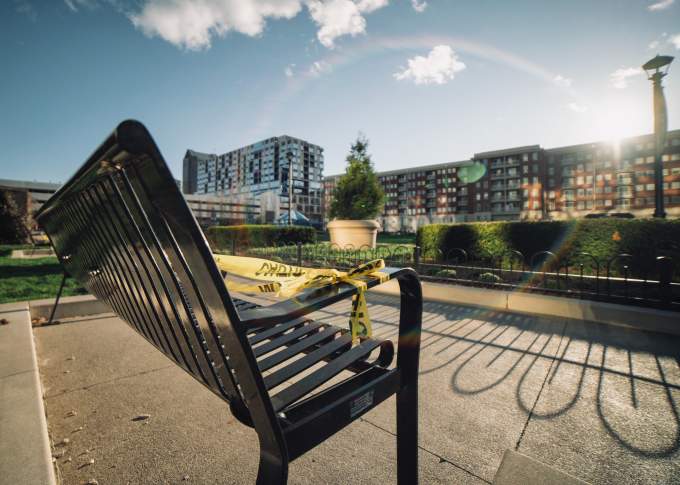 How to respond to a global pandemic is a skill all governments, businesses and families have had to polish up on in recent months. Compassionate funeral directors looking to deepen relationships and build empathy with clients can do so by livestreaming the funeral, which allows all attendees, physical and virtual, to partake in the healing process.
As the pandemic continues to transform our world, all businesses are looking at inventive ways to engage that are more in tune with how we're able to safely communicate right now. The importance of funeral livestreams during social distancing cannot be overstated, especially for an intergenerational audience.
Covid-19 has created a surreal situation that inhibits congregate settings. Vulnerable groups like senior citizens or those in nursing homes may need to be particularly aware of the risks of attending an in-person funeral – OneRoom's fully automated webcasting system provides a safer option for those who are most impacted by virus fears.
While many funeral homes remain closed or limited in how many people can attend, OneRoom's cloud-hosted livestream service provides a rich online offering to friends and family who are practicing self-quarantine or social distancing while bans on gatherings continue. If travel continues to be problematic, physical guests will continue to decline. OneRoom is the remedy for an increasingly unpredictable world.
With in-person events still paused due to the pandemic, those who can't watch it live can watch the service in their own time. "OneRoom is so simple and easy to use. And the family just benefits so greatly from this," says Kyle (Funeral Director). The funeral home schedules the service for an automated recording. When the service begins, cameras begin recording and streaming, simple as that.
The rapid adoption of remote work and automation sparked by the pandemic has already had a seismic impact on our lives. If the new normal is online, then OneRoom's livestreamed funerals provide a safer experience to everyone who is emotionally impacted by the loss.
OneRoom's livestreams are an easy win for funeral directors in arrangement discussions. Funeral planning predates the pandemic, but the residual complications from the coronavirus will have long-lasting effects well into the future. Going forward, self-care will continue to be a high priority for consumers to combat stress. The livestream and online recording remove stress from the grieving family who will be concerned about those that can't attend due to an inability to travel and Covid-related restrictions on gatherings and movement.
Recording and sharing the funeral/memorial service creates an enduring proofpoint for the service the funeral home provides. The immediate few days following someone's death are often a complicated mix of mourning and practicalities. OneRoom's livestreaming operation is not only the safest choice on the market in terms of security, performance and experience, it has the added benefit of creating an opportunity for aftercare service, thereby building value into your consultation and fostering customer loyalty.
Livestreaming a funeral allows everyone to grieve and heal together. In times of crisis, a digital memento can serve as an emotional pacifier for next of kin who need a soothing reminder as they adjust to a new reality without their loved one. In addition, the recording gives attending family members a chance to review the service later to see what they missed during the emotion of the day. This cinematic souvenir is made to treasure, an enduring emotional asset and record of family history for generations to come.