Proactive & Reactive - Covering All Your Support Bases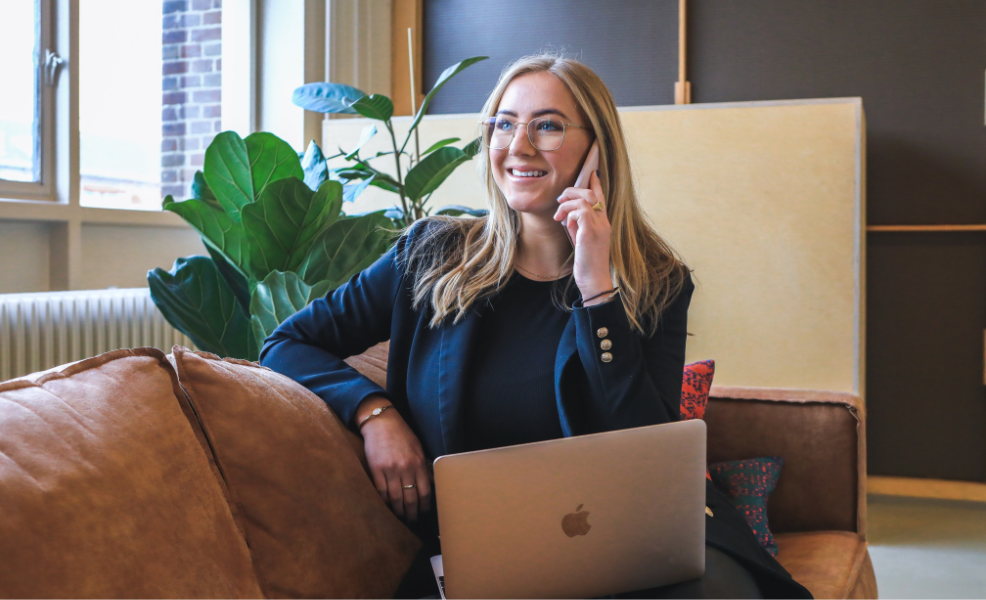 "No news is good news"
"Silence is golden"
We have all heard these common sayings - but what if those statements are not always true when it comes to business and understanding our customer's needs?
Last month, a Funeral Director we serve commented "we don't know what we don't know" - referring to himself being blissfully unaware of the support calls our Support Team has fielded from his online guests needing a bit of "user error" support during some of his staffs busiest times.
In our last blog, we discussed the various automated health checks the Partner Success Team proactively run before every service to troubleshoot technology issues. But this month, let's shine a light on the reactive activity that happens behind the scenes between OneRoom Support Team and your customers when you and your team are at your busiest.
"Proactively and reactively supporting the Funeral Home staff and online audience. Key word being "actively". OneRoom is actively paying attention and take great care" -Natalie Kuri, Partner Success Manager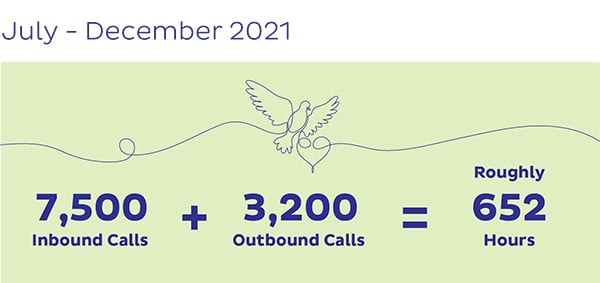 Over the span of 6 months in the latter half of 2021, the Support Team at OneRoom took almost 7,500 inbound calls and made 3,200 outbound calls - equating to roughly 652 hours spent on the phone addressing the online families and friends of the guests you serve in person.
Basic user issues such as incorrect password, audio troubles due to speakers not talking into the microphone or not being able to find the service invitation link are the top issues our team deals with on a regular basis. Imagine the stress and frustration if you and your team needed to simultaneously answer the phone or reply to such volume while tending to physical guests, family members, vender deliveries, etc.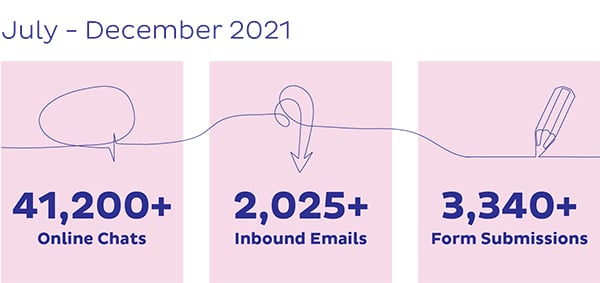 The large number of calls we receive is proportional to the large viewership we have at any given time all over the world. In 2021, services streamed on OneRoom were viewed by over 2 million people spanning 96 countries.
"We have a quarter of a million viewers a month watching services on the OneRoom platform. And people have user issues." Dave Lutterman, CEO
Beyond addressing support calls, our Partner Success Team is monitoring active services in hopes of reactively solving user issues that might occur. One of the most common frustrations for an online viewer is audio troubles. If an officiant, family member or speaker is not speaking clearly into the microphone, it can greatly impact the online experience. We can see that this is occurring, contact the funeral home staff and remind them to instruct all whom speak during services to speak into the microphone so that all attending virtually can feel as included and immersed in the event as possible.
Placing our support team between you and the online viewers lets your staff focus on their work and gives us great feedback for service enhancements. For us, any news is good news.